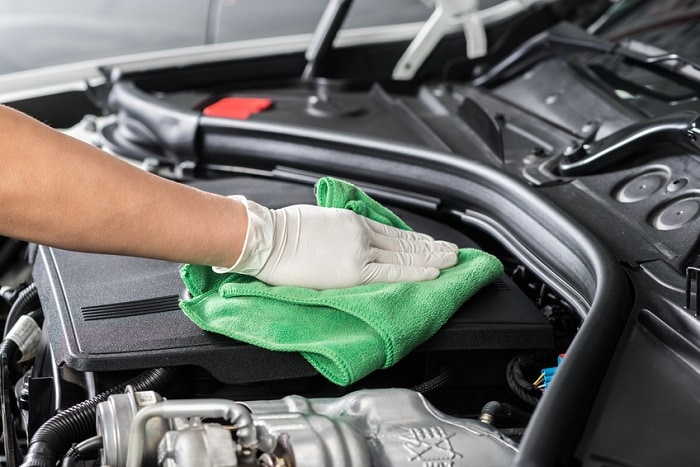 Are the endless engine options leaving you overwhelmed? It can be tough to know what works best for you – and even what all the options mean. We've made a quick cheat sheet to help at Heritage Chrysler Dodge Jeep® RAM Parkville.
Four-Cylinder Engine
A four-cylinder engine uses four separate chambers to convert fuel to power. They don't use as much power as vehicles with more cylinders, so they are often more fuel efficient.
An example is the Jeep Compass, which utilizes the four-cylinder engine but, true to the Jeep name, still gets major off-road capabilities. Plus, it boasts 32 mpg highway.
V6 Engine
When a vehicle optimizes a V6 engine, it has six cylinders in two separate banks of three each, in the shape of a V. Oftentimes, vehicles give you the option of utilizing a four-cylinder or a V6. Or, for more powerful vehicles, they give you the option of a V6 or a V8.
Usually a V6 engine is the more powerful option than a four-cylinder engine, but it will be less efficient. However, drivers can opt to turbocharge a four-cylinder engine to increase its power without sacrificing its efficiency.
V8 Engine
A V8 engine operates with eight chambers to flex any vehicle. Typically, it is found in heavy-duty trucks or sports performance vehicles to give them major get-up-and-go.
The Dodge Durango is an SUV that boasts huge power with the optional 5.7-liter HEMI® V8. In fact, Motortrend calls its V8 muscle a wolf among fluffy sheep.
Visit our Towson-area dealership at 9219 Harford Road in Baltimore, MD. After all, the best way to determine which engine type is best is to test it behind the wheel. We'll see you soon!