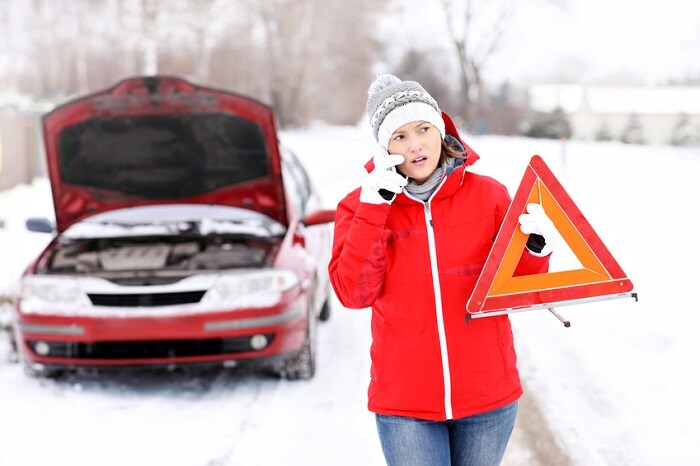 Here at Heritage Chrysler Dodge Jeep® RAM Parkville, we know that driving during the winter usually correlates with inclement road conditions. Whether you're an experienced winter driver or not, you should always be cautious. Of course, if you want to make sure your vehicle is ready to tackle the snow-covered roads, our service center would be more than happy to examine your vehicle.
We encourage you to slow down. While driving over the speed limit is already an issue, it becomes especially problematic during the winter. From black ice to slush and snow, speeding can cause an accident to occur, which puts you and others at risk. Additionally, increasing your stopping distance is also helpful to prevent you from sliding into another vehicle when you're trying to stop. Last, but definitely not least, if you happen to find yourself in a ditch, it's important to have a full tank of gas. That way, you can keep yourself warm as you wait for help to arrive.
Tire tread is always important, but even more so this time of year. If you don't think your tires are gripping the roads like they used to, or you need to swap your summer tires out for a winter set, our technicians at your local Maryland Chrysler dealer can lead you into the right direction. We can also check your brakes and install a new pair of wiper blades, so you can easily clear winter debris out of your view.
We want you to have a relaxing, safe winter, but it all starts will careful driving. If you're interested in trudging through the snow with a four-wheel-drive system, then you're in luck. We have plenty of Jeeps for sale, such as the iconic Jeep Wrangler and Jeep Grand Cherokee. You can find us at 9219 Harford Road!