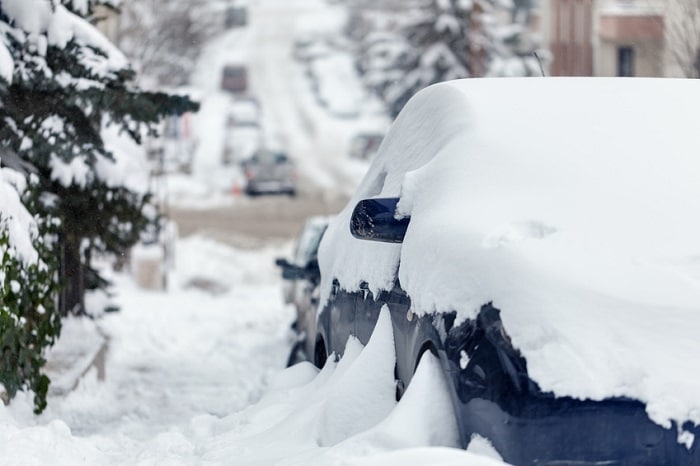 Winter is headed our way in Aberdeen, MD, and it's time to get your vehicle ready. You'll be battling salted streets, icy roads, freezing temperatures, and heavy snow. Here are some winter car care tips from Heritage Chrysler Dodge Jeep® RAM Parkville, here to service your car today to get it in great shape all winter.
Lighting
With less daylight driving hours in the day during the winter, this means your lights become even more important. Winter is an ideal time to fix any lighting issues you have with your car. If your headlights are foggy or yellow, consider replacing them.
Battery
A battery can have more strain in cold weather, which could turn a weak battery into a dead one. According to Popular Mechanics, a car battery should last around six years. Get your battery checked out to determine how it's performing and if you need a new one. The last thing you want in winter is to be stuck out in the cold with a dead battery.
Coolant
Coolant is very important to your car, as it keeps the engine from freezing in cold temperatures. Thus, you'll want to have it checked to see if it needs to be topped off. During this inspection, technicians should also look for any leaks and repair as needed.
Tires
You'll need well-performing tires to make it through the winter, even if your vehicle is AWD or 4WD. The most important part of tires in the winter is traction. Have your tires checked out by your Jeep service center.
Defroster and Climate Control
Is your window defroster working? What about your climate control system? These are critical parts to keeping your comfortable and driving properly. Be sure to have these checked during your winter maintenance.
Visit Heritage Chrysler Dodge Jeep RAM Parkville today, serving the Aberdeen, MD area, for your winter car check-up. It's easy to make an appointment—schedule it today.