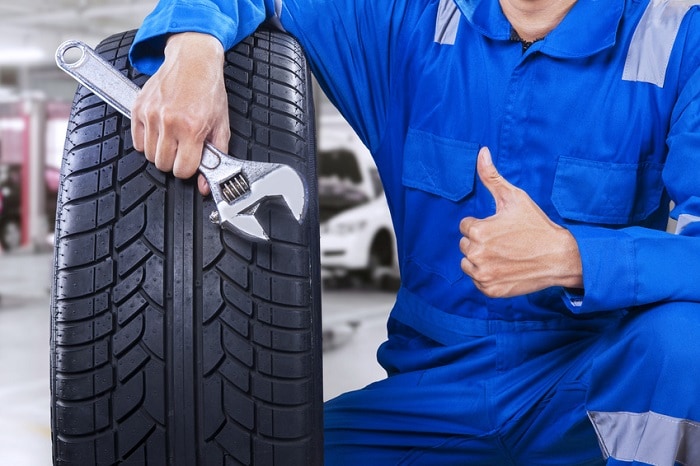 Tires are one of the most critical and necessary parts of your vehicle, which is why it's important that you take care of them with routine maintenance. Of course, tires aren't engineered to last forever, and when it's time for new tires, you can count on us at Heritage Chrysler Dodge Jeep® RAM Parkville. Our auto service center accommodates all tire-related services and replacements—just consider us your one-stop shop!
Often, drivers aren't sure exactly when they need new tires for their RAM 1500 or Jeep Cherokee. If you ever find yourself in this situation, there are a few common signs that you need new tires.

First, if it's been around five or six years since your last set, it's probably time to purchase new tires. Six years is the recommend maximum timeframe to follow, as old tires are incredibly less effective and dependable. Second, inspect your tread. Worn tread is a leading factor in needing new tires. It's important to regularly inspect your tires for uneven tread wear, shallow tread, and damage. Sometimes, the tread is too worn or the damage is too severe to be repaired. With a majority of today's tires, you'll know when to replace due to tread wear by checking the tread wear indicator bars.

We carry an assortment of new tires for sale here at our Dodge dealership serving Baltimore, MD. Whether you're interested in all-season tires from Michelin, or winter tires from Bridgestone, we have you covered with options. Our Chrysler parts specialists are always more than happy to assist with any inquiries you may have.
If you're in need of new tires, vehicle maintenance, or repair services, visit Heritage Chrysler Dodge Jeep RAM Parkville. We look forward to assisitng you soon!