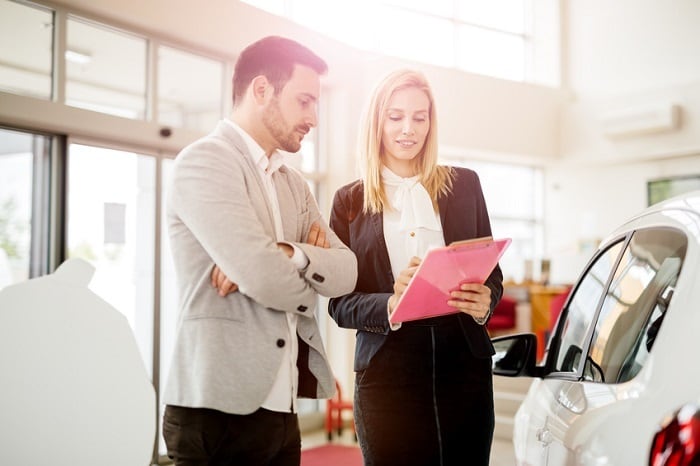 As we're gearing up for a great 2019, consider including car goals into your new year's resolutions. At Heritage Chrysler Dodge Jeep® RAM Parkville, we're here to help: whether you want to finance a new Dodge car or schedule a service or parts appointment for your Jeep Grand Cherokee.
When creating your 2019 goals, consider these car resolutions.
Keeping up with regular maintenance
One important resolution for 2019 is to keep up with maintenance. Maybe you've been letting your car go without an oil change for a month longer than you should, and you know that it wears down your car. This year, make it a point to be on time with your oil changes. You should be taking it in at least twice a year.
Another important service that drivers often overlook is battery checks. Batteries can go through a lot of wear and tear in the cold winter months, so when you're visiting our RAM dealers for an oil change, ask our experts to run a check on your battery.
These important services will prolong your vehicle's life. Schedule a Dodge service appointment with our professionals today.
Trade-In for a New Model
Another goal to have this year is to finally trade in your 10-year-old clunker for an upgrade. Consider the 2019 RAM 1500, now available on our lots, or the 2019 Chrysler Pacifica Hybrid that your growing family will love. These models have the latest technologies and safety features.
Start Saving up
Finally, if you're not yet ready to trade-in your vehicle, start saving for your next car. Create a reachable goal that you'll save $100 per month, for example, in a car fund. At the end of the year, you'll already have $1,200 saved for that down payment!
Visit our Baltimore Jeep dealership today to learn more about our service and finance centers.