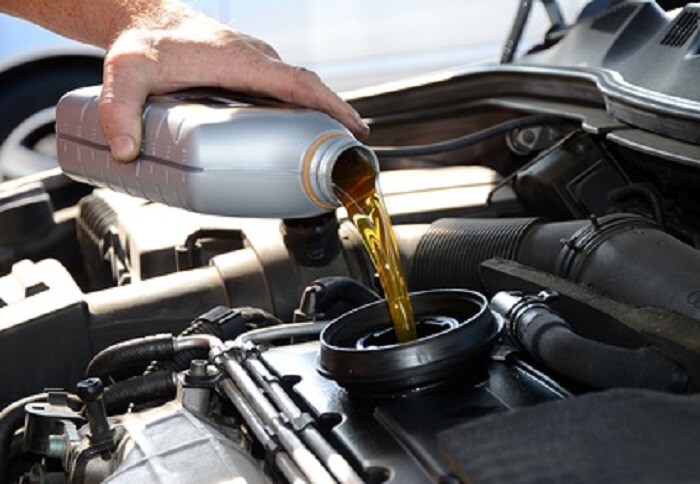 To us at Heritage Chrysler Dodge Jeep® RAM Parkville, an oil change is the most important kind of maintenance you can get for your vehicle. That said, we also believe that you shouldn't get your oil change from just anyone. Instead, we encourage you to bring your vehicle to our Chrysler dealership, where we host a state-of-the-art service center.
So, what does an oil change involve? First things first, oil is a lubricating fluid meant to reduce the friction between the wide array of moving parts in your engine. Without motor oil, friction and excessive heat would cause some serious, if not irreparable, damage to your engine. Unfortunately, motor oil loses its effectiveness over time and needs replacing, which is where we come in.
Oil changes can be fairly intricate, involving a variety of components and hands-on maintenance with your engine. While you may be able to visit a discount mechanic who can perform your oil change quickly, easily, and cheaply, there is no guarantee that they understand the details of your specific powertrain and vehicle. Vehicles like the Jeep Wrangler and the Chrysler Pacifica couldn't be more different and ensuring your mechanic knows the quirks and characteristics of your particular engine can make a huge difference in your oil change experience. On top of that, in our Jeep service center in Baltimore, MD, you'll receive service that is quick and affordable and performed with a level of expertise that you'd be hard-pressed to find elsewhere.
Throughout the greater Baltimore area, drivers flock to Heritage Chrysler Dodge Jeep RAM Parkville for oil changes and so much more. We're always enthused to help our customers satisfy their auto-related needs, whether that be buying a new car or getting your vehicle's motor fluids changed and flushed.?