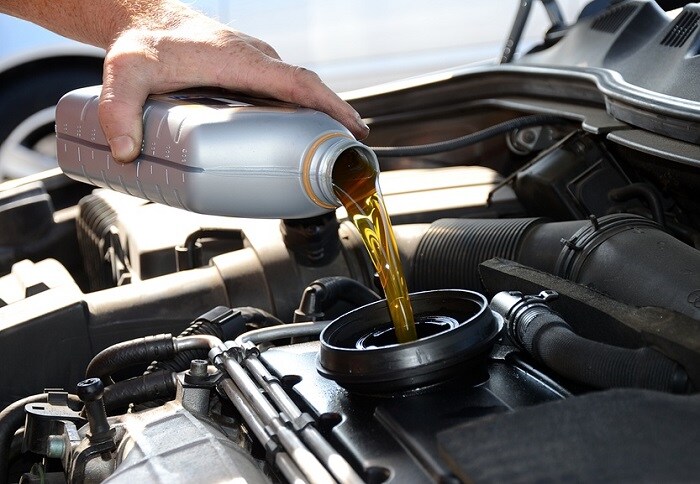 Your vehicle depends on numerous fluids for safe and correct driving, one of the most important being motor oil. If you're curious about motor oil or are in need of a professional oil change in Baltimore, MD, our service team at Heritage Chrysler Dodge Jeep® RAM Parkville is here to help do the work and share knowledge on the basics.
What Is Oil?
Motor oil is a lubricant first and foremost. Designed to reduce friction within your engine, it has a pretty serious responsibility in a machine that is just chock-full of moving parts. Motor oil can come in many grades and types, however, no matter what kind you end up using, you'll need to seek regular motor oil changes.
Oil doesn't last forever. Eventually, the supply will become clogged with grime and debris, which spoils its effectiveness. While the exact number can vary, our auto experts recommend that drivers have their motor oil changed once every 5,000 miles to 7,000 miles or so for the best results. Not changing your motor oil can lead to some pretty severe consequences.
What Happens If I Don't Change My Oil?
Without motor oil, the many components in your engine end up rubbing together, creating otherwise avoidable friction. This excess friction not only leads to rapid engine wear, but it can also cause your engine to overheat. This combination of friction and heat can spell disaster for your engine - and your wallet since repairing these mechanical issues can be quite expensive. For this reason, having the assistance of an auto professional that knows the ins and outs of oil changes is so important.
Heritage Chrysler Dodge Jeep RAM Parkville
If you're looking for a top-notch?oil change in Baltimore, MD, choose Heritage Chrysler Dodge Jeep RAM Parkville. While we may be an auto retailer, motor oil servicing is one of our many specialties. Contact our car service center today to schedule an appointment!