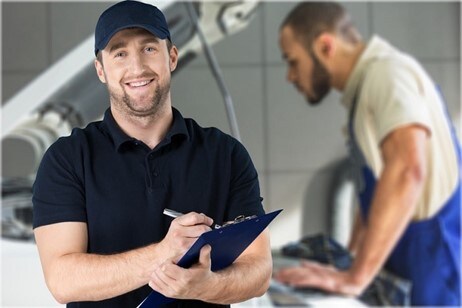 At Heritage Chrysler Dodge Jeep® RAM Parkville, we won't just sell you a car. We'll also help you take care of it, whether you're driving a Chrysler minivan or a Jeep SUV. Proper care might be even more important if you're buying one of our used cars in Baltimore. It's one of the best ways to optimize the life of your pre-owned vehicle.
Change the Oil When Needed
Keeping up on maintenance is one of the best things that you can do for your vehicle. One of the most important bits of maintenance is the oil change. The oil in your car keeps your engine operating at peak performance levels and helps protect it from damage. Few things will shorten a car's life quite like engine damage, and the repair bill is hefty to boot.
Make Frequent Trips to the Service Center
Of course, oil changes aren't the only type of care that your used car will need. That's why we suggest frequent trips to our Jeep service center to make sure that your car is staying in top shape. Our skilled mechanics can handle tire rotations, wheel alignments, brake pad replacements, and so much more.
All of these services keep you safer on the road and help you save money, but proper care also helps extend the life of your used car.
Adjust Your Driving Behaviors
Speaking of staying safe on the road, adjusting your behavior and driving safely can also help extend the life of your vehicle. The obvious benefit of safe driving is that you may be able to avoid accidents that can shorten the life of your used car, but safe driving can also put less stress on your vehicle and all of its components. Safer driving behaviors can help your used car last a bit longer.
If you want your used car to live a long and healthy life, we can help. Visit our Dodge service center and talk to our skilled technicians today. We'll teach you everything that you need to know about proper car care!