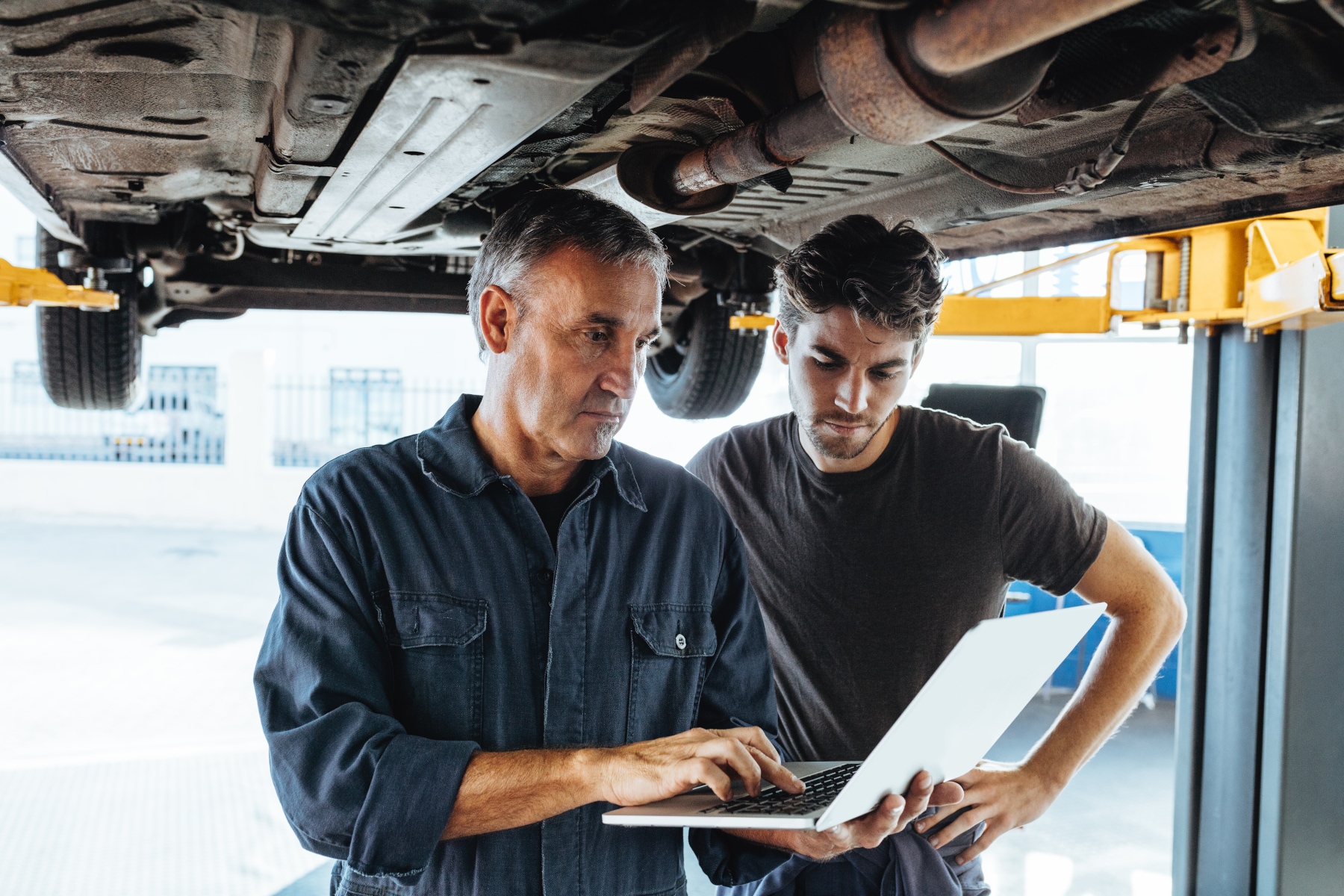 There are many times when you may want or a Jeep® inspection for your Jeep vehicle. Whether it's a service to check for issues with a vehicle or a government inspection to make sure that your vehicle isn't emitting more fumes than allowed, inspection service are very important for vehicle owners.
Here at Heritage Chrysler Dodge Jeep RAM Parkville, we want to make sure that you know all there is about inspection services! Read through to learn more!
What Are Jeep Inspection Services?
The most common type of Jeep inspection is the complimentary inspection service done when you bring your Jeep vehicle in for service. For example, when you come in for an oil change, our team will inspect your vehicle for you to check for any issues with the basic functions of your vehicle.
If our team discovers that your brake pads are wearing away, we will let you know. Then, you get to choose whether or not you have brake service done to your vehicle.
Emissions Tests
Another type of inspection service is when you bring your vehicle in for an emissions test. Emissions tests can vary from state to state, so make sure you know your home state's rules.
During an emissions test, a team of government workers or licensed technicians checks how many fumes your vehicle is emitting. If they discover your vehicle is emitting too many, you are subject to fines and also need to get service performed to fix your vehicle.
Your best bet before an emissions test is to have service performed at Heritage Chrysler Dodge Jeep RAM Parkville to help ensure that you will pass. Our team will make sure your vehicle is totally safe to hit the road.